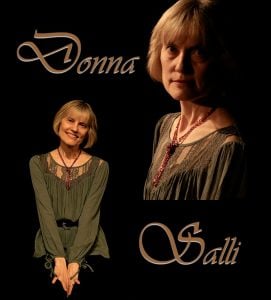 Donna Salli is Finnish-American, on both sides of a large extended family. She was born and raised in Michigan along the shores of Lake Superior, and like the characters in her novel, A Notion of Pelicans, she has a fascination for the big lake.
Her family also lived, when she was in first grade, with her paternal grandparents on their northern Wisconsin dairy farm. The house had a single water faucet in the kitchen that delivered icy cold water from the well—there was no hot water, no toilet or bath, no central heat. Ironically, in that primitive house, she was given a deep love for the life of the mind and the written word. Every night as her mother tucked Donna and her younger brother into bed, she read poetry and stories to them.
Donna writes in multiple genres—poetry, fiction, drama, and the essay. Her creative work focuses on family, heritage, spirituality, changing gender roles, and other social issues.
For more information about her education, publications, and interests, click here.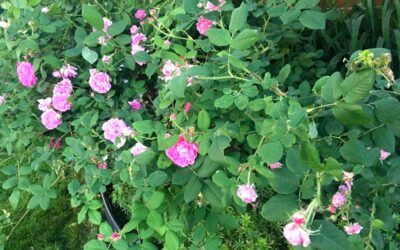 I walked up to the classroom door, my mouth dry from a mix of hope and dread. Behind that door, the Irish poet and future Nobel laureate, Seamus Heaney, would be teaching a poetry workshop. The day before, I'd gone to the organizational meeting for the class. There were many of us there, hoping to be admitted to the workshop—most were Harvard undergrads. A tormenting angel whispered on my shoulder, reminding me of the ways I didn't belong. I worked on Harvard's support staff, neither student nor faculty. I was from the Midwest, a "rural girl" whose dad was an underground miner and whose mother grew roses, glistening beside the sauna door. I liked to write about my father's iron-stained work clothes, those glistening roses—had earned a BA, writing about them. At the organizational meeting, Heaney had explained that he could admit only twelve students. He said we should submit poems. He would place a drop box outside the classroom door, and he would read our poems and decide. He'd said, "I'll have to be brutal." I had submitted poems, and now the class list was posted on the forbidding door. I held my breath, narrowed my eyelids, and looked. My name was on it! He'd been brutal, and my name was there. Of course, that meant other names weren't there.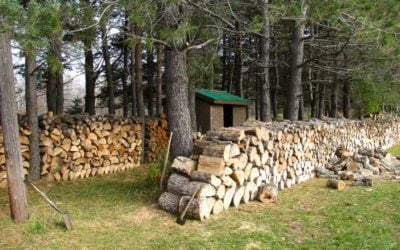 Every fall, my dad, Oiva, would hook his trailer to the tractor (a trailer he'd made by welding together a frame and rear axles from two different vehicles—an old car and a Model T Ford more than a hundred years old), then he and my mom would head off to "The Forty." My dad would fell trees—chainsaw whining—and cut them up. They'd load the wood onto the trailer, and if they were lucky, haul it home without hanging up in a mud hole. But my father had grown up on a farm. He knew how to get free of a mud hole. High school educated, he worked as a miner when he grew up and loved his work! My dad's youngest brother Arne, on the other hand, went to college—the only one among the siblings. He'd grown up on that same farm but became a college professor. He too loved his work. I know personally. I was a student in his classes. My dad and Arne have both passed on. You might think those two farm boys would have had little in common as adults. You would be wrong.
The dress I'm holding in the photo is one I wore in my mid-teens. It's homemade. I love its bell sleeves, that simple silhouette. Later, during my college years, my parents bought our family farm. The house had few closets, so Mom took garment bags full of outgrown clothing to my Salli grandparents' house. The bags hung in a closet there for decades until an aunt found them and returned the things that had survived an invasion by moths. My mother then gave each of us adult kids the clothing that had been ours, the little green dress among them. Since rediscovering that dress, I've felt strangely anxious about it. I knew the dress had something to say, if it would just declare itself. A few days ago, I realized—anxiety is the point. The dress reminds me of my lifelong anxiety over fashion. It speaks to me of my fraught relationship with politics.
A Notion of Pelicans – by Donna Salli
On a windblown bluff above Lake Superior sits a fieldstone church. Founded one hundred years ago after a puzzling encounter with a flock of pelicans left Lavinia with a curious notion, Pelican Church still draws inquisitive souls to its pews with the legend that one solitary bird still circles overhead, watching.
These people have notions of their own — a pastor's wife wants a honeymoon, a professor has harebrained ideas, a business owner is in everyone's face, a young actress can do or be anything onstage yet struggles with every real-life decision — and their stories, tucked away for years, unfold and glide onto the pages of Donna Salli's intimate debut novel.
The people of Pelican Church are oh-so-human and expose their mix of shifting hopes and obsessions, protected infidelities, and notions gone awry as one October day swings from sunup to sundown under the watchful gaze of a single pelican.